Planting strong foundations
Innovative Farming Technology Made Accessible
Freight2Table makes use of Freight Farm's innovative farming technology, in which an environmentally controlled hydroponic garden is situated within an insulated shipping container, allowing for year-round cultivation of organically and sustainably grown leafy-green vegetables and roots. The implementation and utilization of this technology not only provides our campus and surrounding community with fresh and locally sourced produce, but also provides students at La Sierra University with a chance to develop business, agricultural, and STEM related skills from the functions associated with owning and operating the farm.
With our hydroponic freight farm having arrived in the spring of 2021, we have been working around the clock to reach and expand the entrepreneurial goals and educational goals of the Freight2Table project. Through weekly harvests and community donations, we are able to conduct market research in order to optimize our project's operations for potential collaborations and partnerships. The revenue generated from these business  collaborations and partnerships will be used to fund the education aspect of the Frieght2Table project.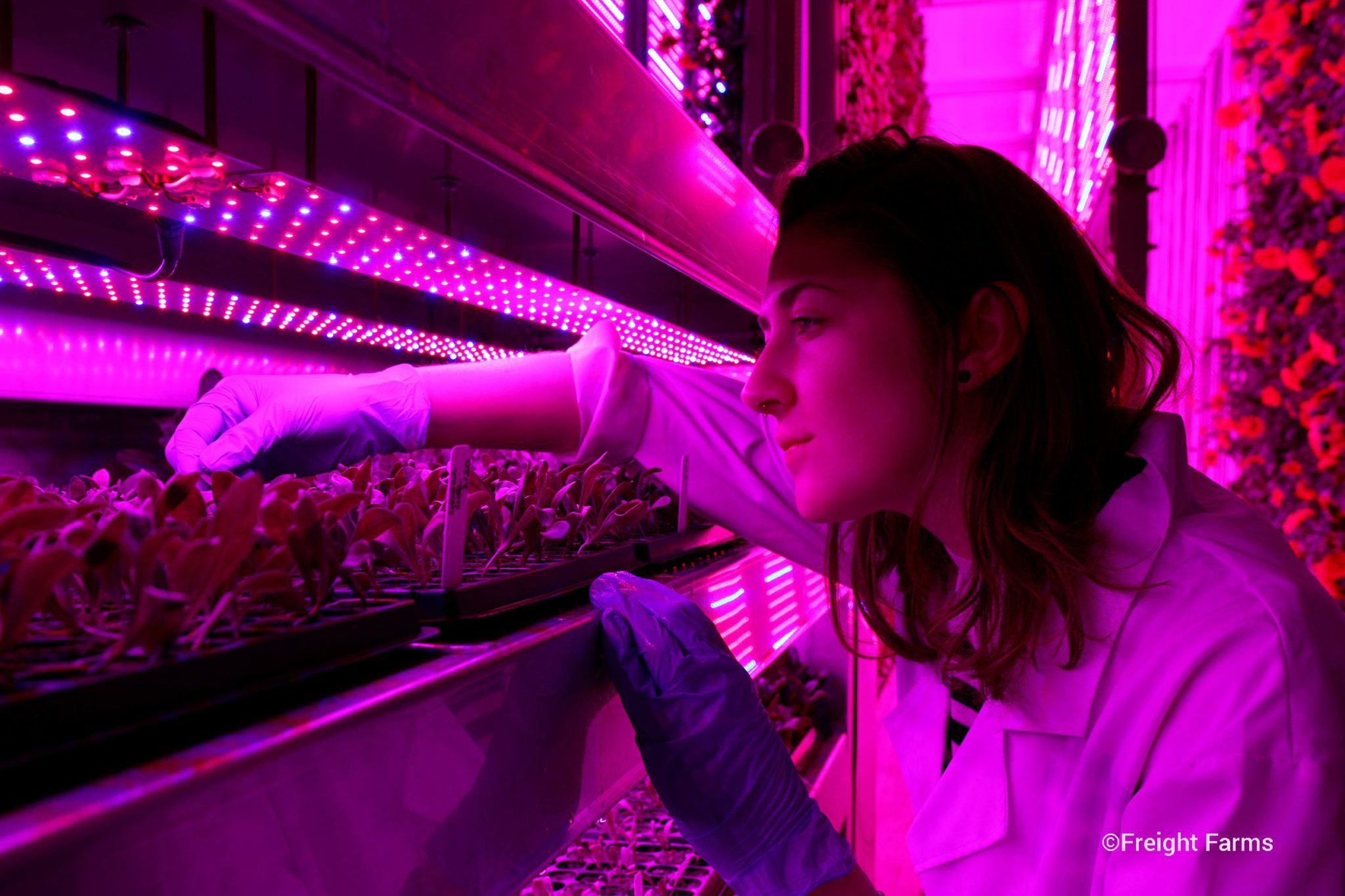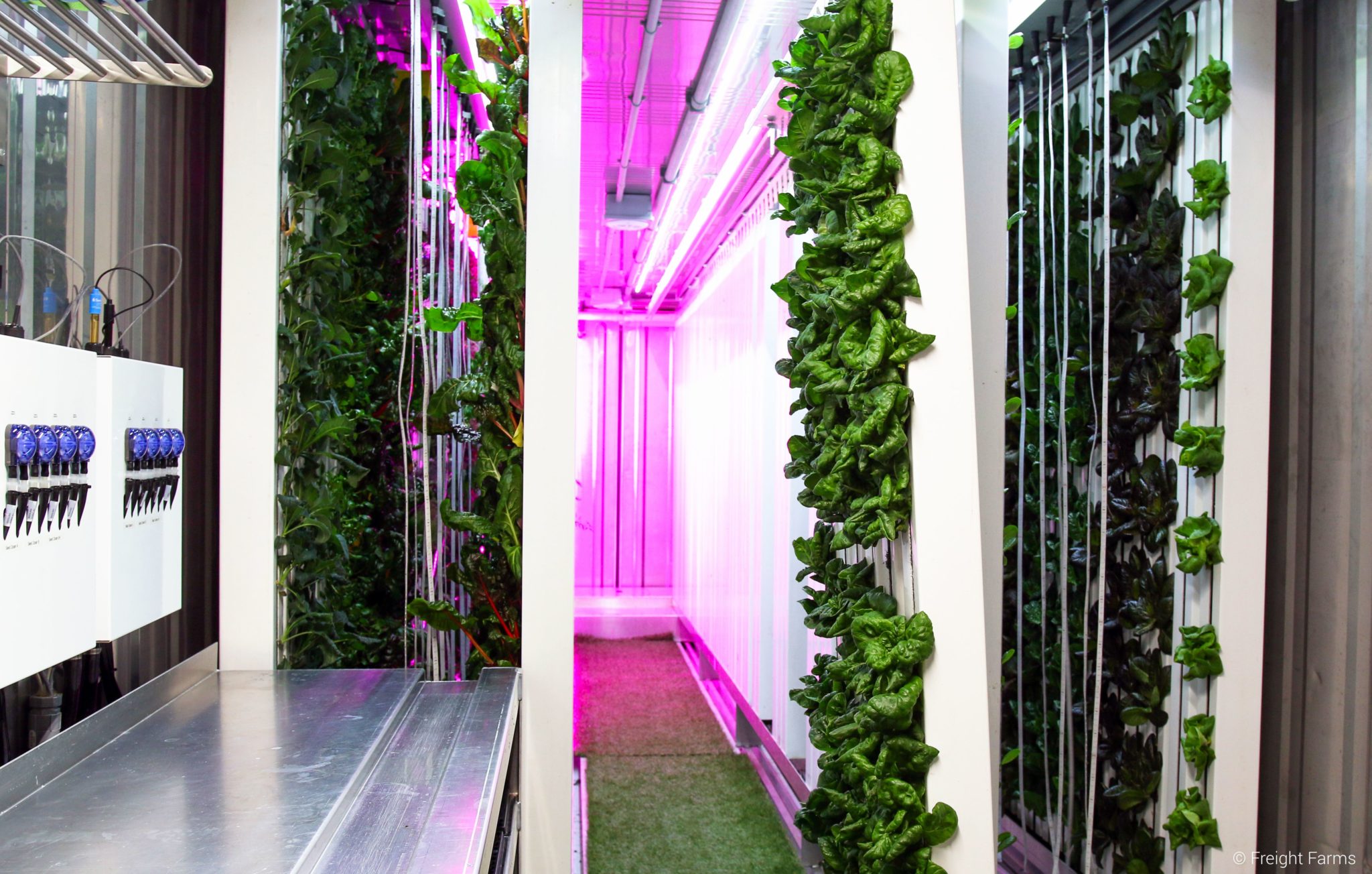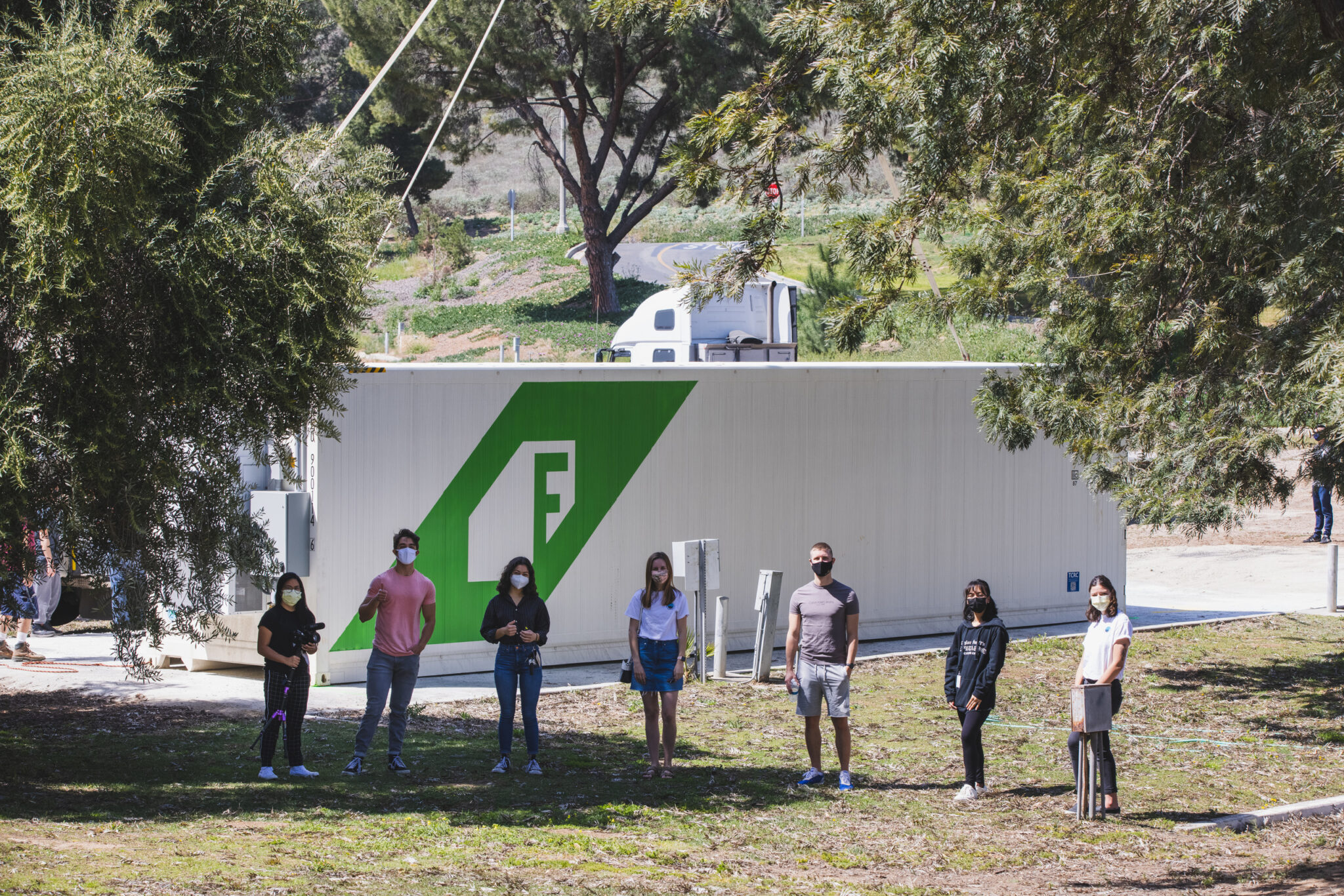 On top of the business aspect of this project, the presence of a Freight Farm on campus will be used to create an educational, hydroponics-based learning experience for students in our local districts. By exposing participants to the science, engineering, and marketing components of the Freight Farm, we will spark interest in sustainability and STEM-related fields. Furthermore, our robust educational model enables students to integrate their skills and knowledge of hydroponics into their professional careers, empowering future leaders, and activists.
"We are excited that our Enactus students now enjoy the opportunity to work with Freight Farms, the world's leading manufacturer of container farming technology, to find ways of growing food anywhere in the world. The experience students will gain by working with Freight Farms will equip them to improve access to affordable, nutritious food in our local community and around the world."
"Our Freight2Table project has the potential to stand at the forefront of an agricultural revolution, promoting new, sustainable means of growing produce. Alongside this aspect of the project, we are able to utilize our freight to aid the community and provide academic opportunities for students." 
"What really excites me about this project is that we are bringing together skills and talents across our campus. It is my hope that this integration will allow us to expand the conception of what individuals, students, and communities can accomplish together." 
Giving ONline
Visit La Sierra University's Secure Donation Page at https://lasierra.edu/donate/. Under "Other," enter an amount in the donation box and "Enactus  [+ name of the project/expense you wish to support]" in the description box. Continue to enter your payment and billing information. Your donation will be processed, you will be sent a tax-deductible receipt, and your donation will immediately begin transforming lives.
Giving By Check
Make a check payable to La Sierra University (memo: Enactus).
Checks can be mailed/delivered to
La Sierra University Enactus
4500 Riverwalk Pkwy
Riverside, CA
92515
How Donations Are Used
Donations designated for specific projects and operations will be solely used for those purposes. Non-designated donations will be applied to the greatest area of need within the team and its projects.
Project and Content Partners